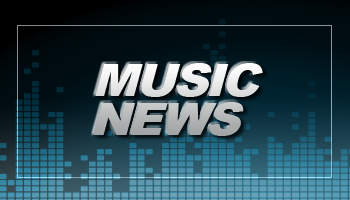 Music News

"Ruff Ryders' Anthem" Becomes DMX's Highest-Charting Song Of His Career After His Death
It's sad that DMX had to die for one of his biggest songs to reach the highest chart position of his career. X's "Ruff Ryders Anthem" sits at number 16 on this week's Billboard Hot 100. Previously, DMX's highest rank was 17 with The Lox and Lil Kim on "Money, Power, Respect." X achieved chart success on the Rap and Urban charts, but the Hot 100 is seen as the gold standard for singles. DMX had his first five albums debut at number 1 on the Billboard 200 chart. Two other of DMX's songs are on this week's chart. "Party Up" is number 40, and "X Gon Give It To Ya" is number 46.
---
Snoop Dogg Drops New Album 'From Tha Streets 2 Tha Suites' For 420
The perfect day for Snoop Dogg to drop new music is 4/20. The Doggfather released a new album Tuesday titled "From Tha Streets 2 Tha Suites." Snoop's project included ten tracks featuring guests like Mozzy, Devin The Dude, and Goldie Loc. DJ Battlecat seemed to like the album. He posted on Instagram, "JUST HEARD THE WHOLE ENCHILADA MAN THE WHOLE PAN WAS DELICIOUS CUZZ WE GOT ANOTHER CLASSIC @snoopdogg HOT DAMM."
 Check it out below!
---
Justin Bieber Drops 'Freedom' EP on Easter

Justin Bieber was feeling a little extra "Holy" this Easter. The singer announced a six song Gospel EP on Sunday night with a brief post on Instagram: "Freedom on all platforms." The EP includes six songs: "Freedom" featuring Beam, "All She Wrote" (featuring Brandon Love and Chandler Moore), "We're in This Together," "Where You Go I Follow" (featuring Pink Sweats, Chandler Moore and Judah Smith), "Where Do I Fit In" (featuring Tori Kelly, Chandler Moore, and Judah Smith) and "Afraid to Say" (featuring Lauren Walters). Justin has always been a spiritual guy and his life is in a good place. The timing seems right for an EP like this. The title track has a reggae vibe to it. This whole EP is a mood! "Freedom" comes a month after his sixth studio album, Justice.