Coats For Casa Pacifica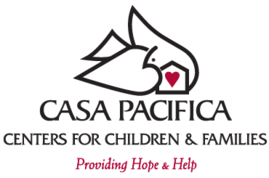 Coats For Casa Pacifica 

The 9th annual Coats for Casa Pacifica Drive will be held January 12th in Westlake Village. Coats for Casa is a local charity event that works in conjunction with Ventura County's Casa Pacifica to provide new and gently used coats to local kids and families who are victims of child abuse, neglect and/or crisis. Last year, there were over 3,000 coats collected. The event will be held January 12th at Three Springs Park, 3000 Three Springs Drive, Westlake Village. From 10am - 2pm. Children and people of all ages will be able to come play in the snow, go sledding, do crafts as well as enjoy complimentary coffee and smoothies, all while supporting a worthy cause by dropping off gently used warm clothing items. The Coats for CASA event is an effort to collect gently used winter clothes such as coats, sweaters, hoodies, mittens/gloves, winter hats and scarves to help those in need to stay warm during the chilly months. Coats of all sizes are needed. The event benefits CASA Pacifica in Camarillo, an organization that offers services including emergency shelter, medical assistance and other community-based interventions.

For more info visit www.coatsforcasapacifica.com.